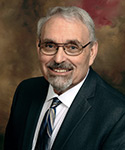 Ken Brough
Chief Executive Officer
Ken has over 35 years of Senior Management experience.
Working recently with Chet Holmes and Tony Robbins as a divisional Vice President, Ken has also been a Director or "C" Level Executive for companies such as Business Psychology Associates, IEC Group, AmeriBen, NetCom, Inc and State and Federal Agencies as well as private consulting.
His strengths lie in strategic integration, synthesis and business architecture at an enterprise level.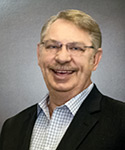 Randy Prince
Chief Financial Officer
Randy has held positions with fiduciary responsibility in management within Fortune 500 Companies such as General Dynamics and United Technologies. For over 30 years Randy has held positions Involved in structure, and implementation of both business and financial planning. As VP of Business Development Randy played a key role in structuring two companies to go public through the IPO process.
Randy brings a clear understanding of general accounting principles and interfacing with Lifestyle Galaxy's legal council. Randy uses his considerable corporate expertise to enhance the longevity and sustainability of the company for all its members.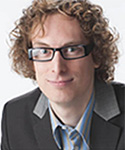 David Martin
Chief Visionary Officer
For over 12 years David has used innovative product development strategies to lead some of the industry's top digital artists, programmers and user experience specialists.
As Chief Visionary Officer, David uses his unique vision to give birth to the some of the most compelling, innovative and highly exclusive products in the world for our members.
David is a dynamic public speaker and has a deep passion for making the world a better place.
The power of David's vision and passion is clearly demonstrated within Learning Galaxy and eSports Galaxy, two innovative real-time mobile blockchain-enabled eSports platforms with exclusive features and family friendly gameplay.
Dr. Anthony van Tonder

Global Director of Communications

Dr. Anthony has a PHD in People Development and is a Master Trainer. His approach of Shaping People for Significance', focuses on helping people achieve their greatest potential.
Mariska van de Langenberg

Chief Compliance Officer

Over 25 years of international business management at board room level within Finance and Customer Service, business owner, 6+ years network marketing experience in which she has specialised in compliance within the industry.
MEET OUR GLOBAL SUPPORT MANAGER
Mary Jane Valerio

Global Support Manager

Brings over 15 years of experience as a Support Supervisor to the needs of Members around the world with a multi-lingual staff working in multiple time zones.